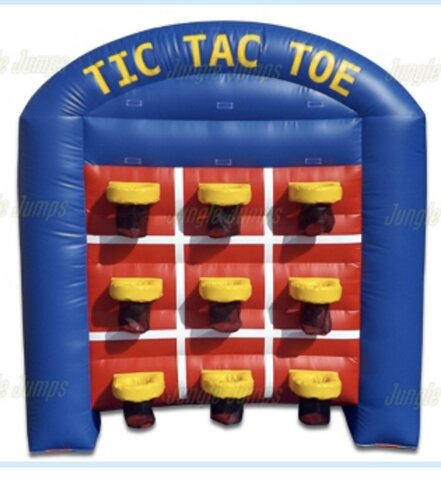 Tic-tac-toe
Actual Size: 6'W X 11'L X 12'H





$225.00

Please call to reserve this item.

interactive game is a hit with sports fans of any age. Designed like a giant basketball backboard, it has nine basketball hoops arranged in a tic-tac-toe grid. The object of the game is to score baskets – whoever completes a vertical, horizontal, or diagonal row wins.