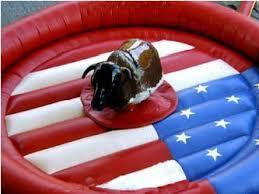 Mechanical Bull




Please Call For More Details

Please call to reserve this item.

Along with the stories told by your friends or employees for years to come, this rental also provides guests with something exhilarating, entertaining, and just a little crazy to do. With this being a fully insured ride operated by a trained operator, you won't have to worry about anyone's safety either.
Included in the affordable rental price, you will receive delivery to your location or venue. We also take care of the setup, break down, and removal of the ride. Now all you need to do is just sit back and enjoy the party.

We also have Mechanical Surfboard and Mechanical Spider

25'x25' area needed for setup