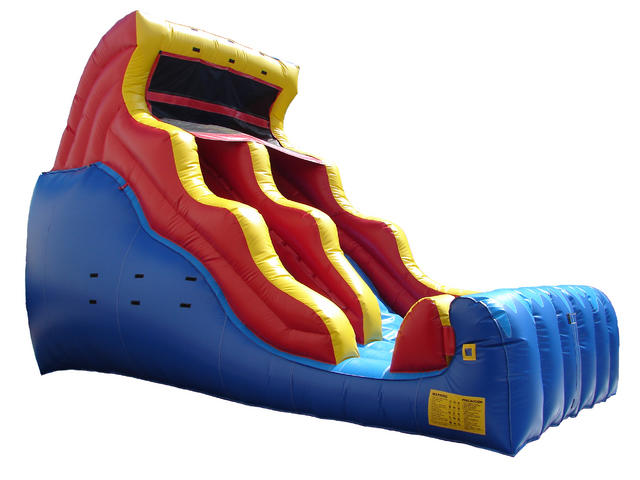 18ft Double Drop Water Slide
This 18 foot water slide with a double drop feature will add a thrill to your sliding experience by allowing 2 players to race to the bottom at the same time.
Our 18' Double Drop Water Slide is made with lead free vinyl and is fire retardant, and anti-jump netting at the top of the slide to prevent falls and unsafe behaviors.
Can be used wet or dry.
Unit Height: 18
Unit Length: 25
Unit Width: 13